ASPIRING AUTHOR- HOW TO START WRITING YOUR BOOK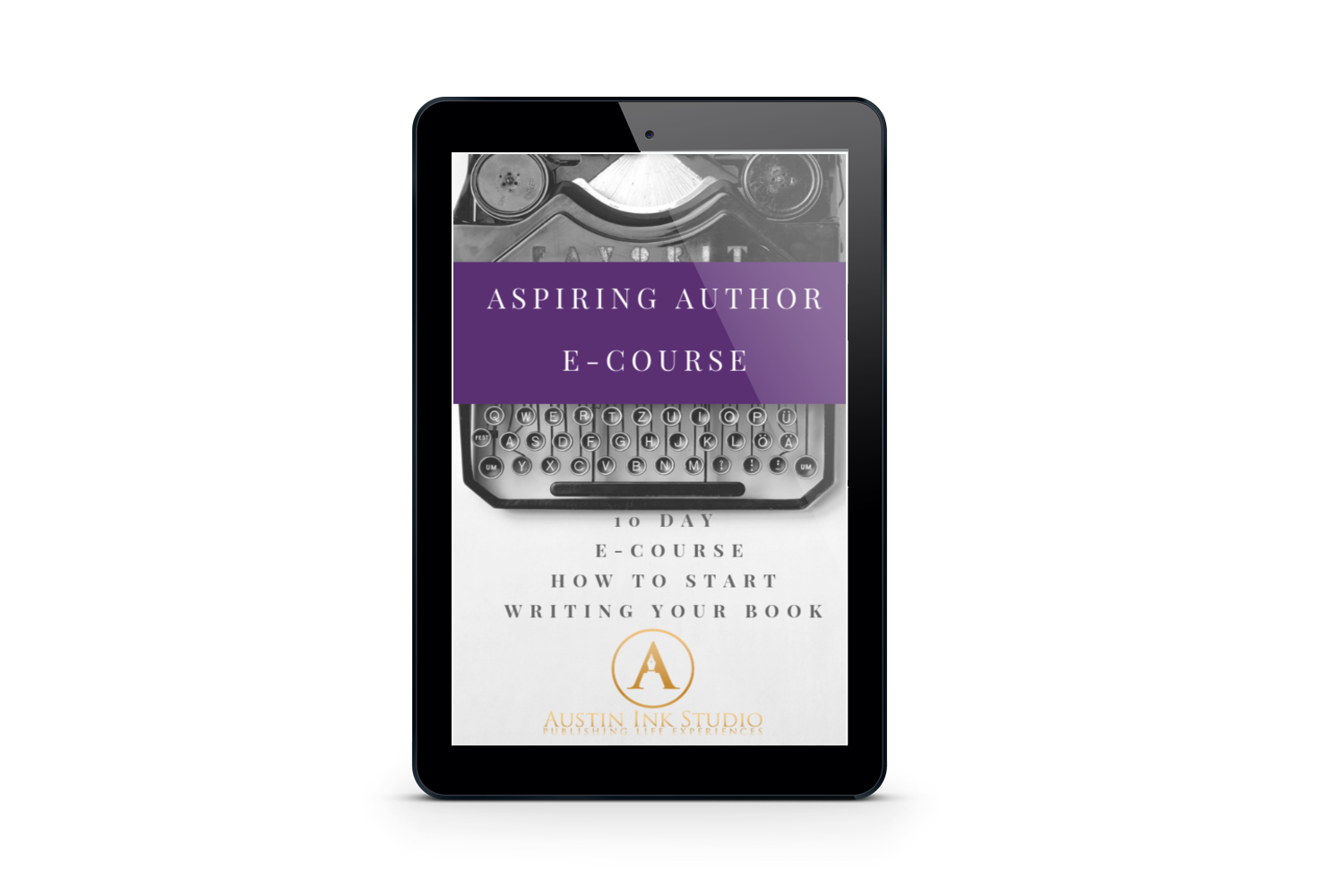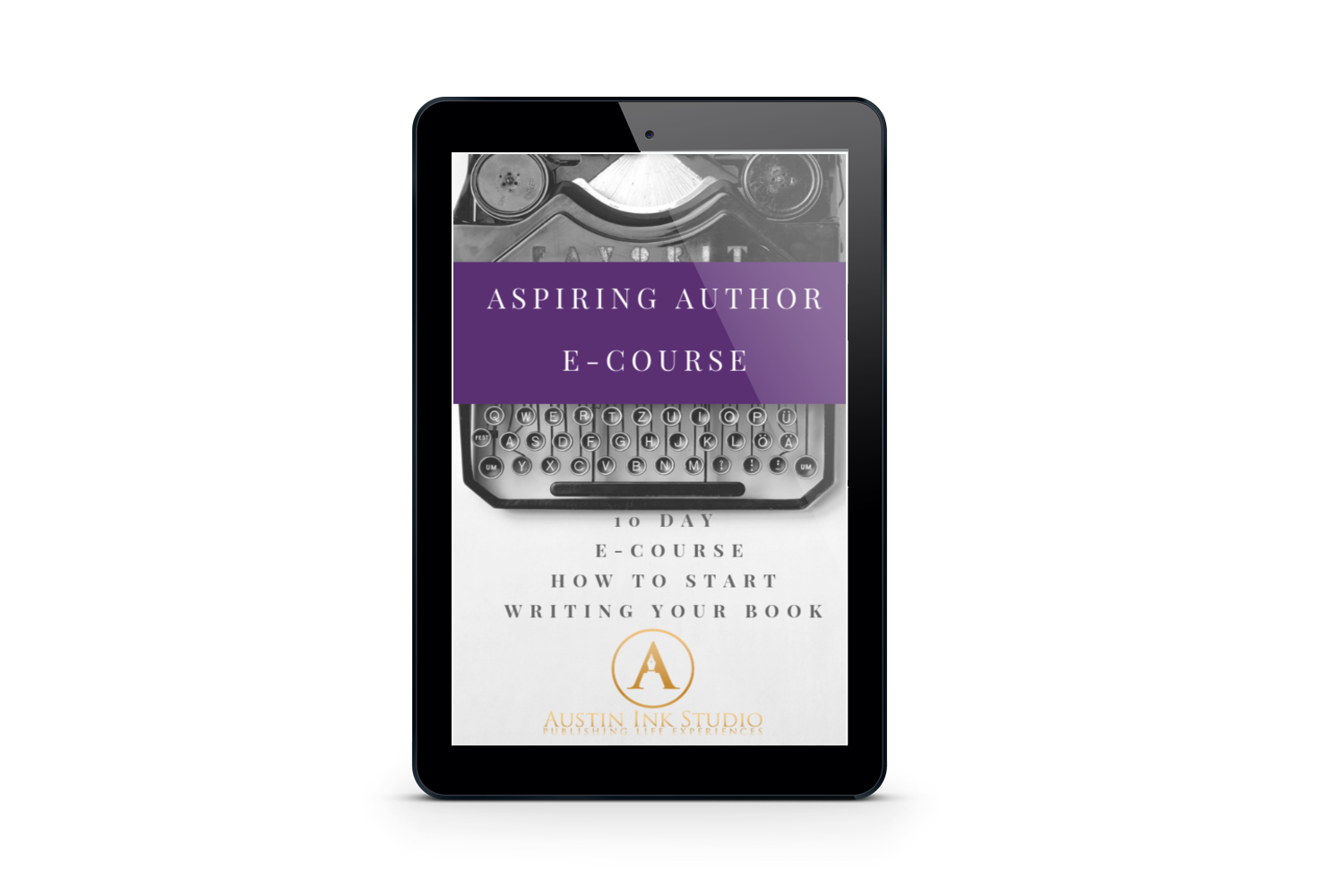 ASPIRING AUTHOR- HOW TO START WRITING YOUR BOOK
Welcome to Austin Ink Studio - Aspiring Author- How To Start Writing Your Book
You want to write a book but you are not quite sure where or how to start.
Over the course of the next 10 days, We will discuss the basics of getting started with writing your book and leave you with a simple yet effective framework to follow. We will also suggest a few options and ideas to implement.
WHAT ARE YOU WAITING FOR? LET'S START TODAY!
STRUCTURE OF THE COURSE!
You will receive (1) Email a day which will highlight your assignments. Simple and easy! After purchasing your course, you will be prompted to download your E-Course details to access your assignments.
You will receive a series of 10 email installments, sent to you each day to review with your coffee. A great way to start your day with a burst of inspiration! You will receive action items and home work to complete every day.
If you are serious about starting your writing and publishing journey then this is the course for you after
We recommend this course for Aspiring Authors and we also have a in-person mastermind for Aspiring Authors as well.
We look forward to hearing from you.
Good Luck! Austin Ink Studio Team